Elementary School
Elementary
It is by gathering on Sundays that we are transformed from individual seekers to a community filled with the spirit of life. It is in gathering as a Unitarian Universalist religious community that we learn to love ourselves, love each other, and do good work throughout the world. Our Religious Exploration program is designed to enable children and youth to participate in the mystery of the universe by freely questioning, developing spiritually, acting ethically, and growing in relationship with Unitarian Universalism. Our program focuses on the theological, spiritual, and ethical development of children and youth at all stages in their lives. We seek to be a strong supportive guide in the religious life of the entire family. The Tapestry of Faith curriculum developed by the Unitarian Universalist Association is an engaging and holistic program that is deeply rooted in our faith, theology and social justice work. Children, youth and adults are challenged and guided to grow their souls and create peace in themselves and the world.
What We Are Exploring in Elementary School This Year
Creating Home for Kindergarten-1st Grade
This program helps children develop a sense of home that is grounded in faith. The program speaks of home as a place of belonging and explores the roles each of us play in the homes where we live. The program introduces the concept of a "faith home"—your congregation—which shares some characteristics with a family home.
REGISTER FOR CREATING HOME GRADES K-1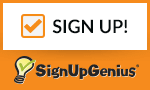 Moral Tales for 2nd-3rd Grades
Provides participants with an ethics- and faith-based framework for thinking about what it means to be just and good, introducing and reinforcing concepts such as interdependence, conscience, faith, compassion, awe, non-violence, responsibility, perseverance, cooperation, and ecological balance.
REGISTER FOR MORAL TALES GRADES 2-3
Toolbox of Faith for 4th-5th Grades
What tools does Unitarian Universalism offer for the challenges of life? This program invites participants to reflect on qualities of our Unitarian Universalist faith, such as integrity, courage and love, as tools they can use in living their lives and building their own faith.
REGISTER FOR TOOLBOX OF FAITH GRADES 4-5
Download the annual class calendar here.